The Great Awakening is here and you're experiencing it! Now what do you do?
A few weeks ago I wrote about the great awakening happening on this planet and the overwhelm that can occur as you take in paradigm shifting information in a short period of time. In that article I briefly touched on ways to support your journey as you make your way through the shift. As I continue to talk with people who are struggling and searching for places to make sense of what is going on, I knew I had to do more.
I realized I wanted to write a part 2
It is important to know that there are communities and various ways to connect out there. And it's crucially important to know that you/we aren't alone. So here it is. I have intentionally included resources that have personally helped me or that I've had a part in building AND that provide free content. It is my hope that this will become a resource not only for you but for anyone you know looking for support during this time. Print it out. Bookmark it. Pass it on. And thank you.
Resources To Support You
Awkwardly Zen – A Safe Place For Your Spiritual Path (Support and Community)
A safe and loving place to explore your spirituality in an online group setting. We strive to be non-judgmental and open-minded as we learn more about a variety of spiritual topics.
Chock full of free, heart-centered content with a variety of topics. There is also an online community forming right there on the website as well as weekly online events. This is support in every sense of the word! And a community that is truly for the good of the whole.
Lee Harris Energy – (Support and Community)
Lee is a globally acclaimed energy intuitive and Transformation Teacher, who offers grounded practical teachings focused on helping conscious, intuitive and sensitive people heal, thrive and live a better life.
His offerings are consistent, relatable and reliable with lots of free and affordable content. Consider watching his monthly Energy Updates to start. Also, his Portal Community is Amazing!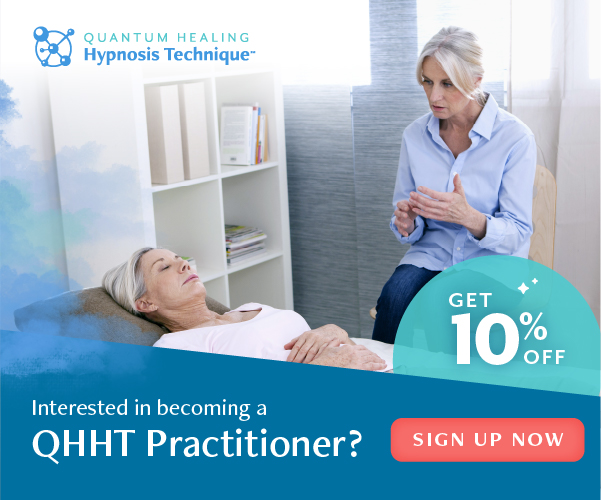 Mary Rodwell – (Support For Experiencers and Their Families)
Professional support and counseling is provided to individuals who believe they may be having contact with non-human intelligences and/or who are having paranormal encounters. Many experiencers think they they are going crazy until they seek and receive  support. Counseling provided is honoring and non-judgmental. Support for family members is also provided. Initial telephone consultations are provided free of charge.
If you are an experiencer, know someone who is or are just curious to know more about this topic, I encourage you to start here, Mary Rodwell is concise, knowledgeable and caring – an excellent resource for support.
Creative Nectar Studio – A Safe Space For Creative Self-Discovery (Creative Support)
The answers you seek are within. Creativity is a tool for self-discovery and personal transformation, and there is an ever-growing group of individuals on this planet ready to dig deep and find their way home to themselves. Now is your time. The world needs your unique self to shine.
Affordable online classes and 1×1 opportunities. As well as free resources with videos and a blog as ways to stay connected.
Kyle Cease – Evolving Out Loud (Support and Community)
New York Times Best Selling author Kyle Cease has a gift of merging comedy with personal transformation. As a comedian, Kyle had two #1 Comedy Central specials and was voted as #1 ranking on Comedy Central's Stand-up Showdown. After leaving his job as an award-winning comedian, Kyle dedicated his life to helping others and created Evolving Out Loud, which is a growing community with over 400 thousand members worldwide.
It's important to laugh, especially now. Kyle Cease has a way of relating with humor that allows for real and lasting transformation. His YouTube channel is definitely worth checking out and I would recommend starting there.
Neil Kramer – Philosopher and Teacher (Support for Self Transformation)
His work focuses on cultivating a deeper understanding of self, soul, spirit, transformation, and divinity. Neil's studies integrate many classical spiritual, theological, philosophical, and esoteric disciplines. His background in esoteric Christianity and Hermeticism has helped to foster a balance of both traditional and non-traditional approaches to comprehending spiritual reality. e heal, thrive and live a better life!
Neil does not mince words. Working with him is what I would consider to be an advanced course in becoming a sovereign human. Here is an interview to get you started!
Last but not least, do check us out here…
Higher Journeys – A media hub to help shift consciousness (Awareness and Spiritual Growth)
We are at a critical stage when it comes to moving the needle of mass consciousness and our human and spiritual trajectory. Each and every one of us not only has the ability to procure from the vast knowledge base of our exterior world, but to go into the interior of one's self to discover where knowledge truly lies. Higher Journeys is a media hub that creates content designed to support that discovery by covering the areas of consciousness, spirituality, metaphysics and beyond. In so doing, we are here to add to your "exploration arsenal" as a means to help shift the consciousness of you the individual and that of humanity at-large.
Amazing videos and a variety of content – all Free! Alexis knows how to get to the heart of the matter.
Do you have some "shift" resources you'd like to share with us? If so, don't be shy. Be sure to reach out to us on Facebook, Instagram, or Twitter and tell us (and the world) what you're doing to navigate the Great Awakening!